Admissions are open for the year 2023-2024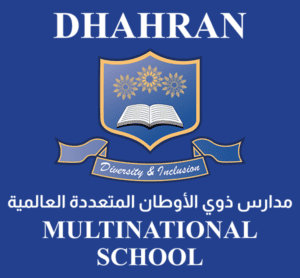 Multinational School Dhahran
Welcome to the Multinational School Dhahran (MNS Dhahran). We are a British International Curriculum School for boys and girls, located in the suburb of Doha Al Janubiyah, Dhahran, Saudi Arabia.
We are an inclusive school and firmly believe in our hearts that by working with parents, we can enable our children to achieve their ambitions and reach their full potential.
We hope that you find the information you are looking for on our website. We encourage you to register your interest and see what makes our school special.
Announcement
We are pleased to announce our cooperation with the kids club "Zaabh" for our extracurricular activities program.
Read More »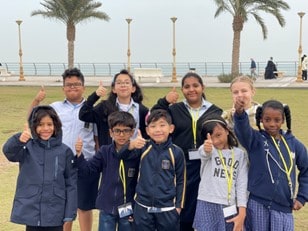 Event
Student Council members had a volunteering activity to give meals to street keepers today, the 26th of December. First, they
Read More »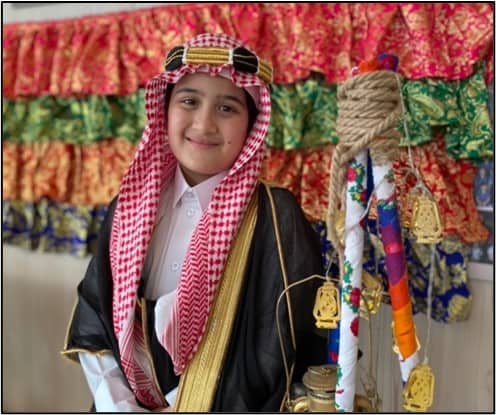 Event
In celebration of the Saudi National Day, MNS-D students distribute white flowers and Saudi themed brooches to the parents. Staff
Read More »
Subscribe to our mailing list and get up to date information, news, announcements right to your email!
Multinational School Dhahran in Pictures
"My perception of the school is based on the advancements that I can see in my son. He is only 4 years old and during his time at the school he has learned so much. For example: he already knows how to write letters, the combination of primary and secondary colors, information about the universe, planets and earth. He is learning numbers, even in Arabic which gives me confidence that the techniques used in the school to teach are good and working.
My son is always happy to go to school, so we think that the environment where he plays, and shares is good too.
His teacher always shares information and is well organized, so as parents feel happy too. Additionally, the school is always focused on having meetings with the parents to talk about the students which is very important to us to know about their strengths and weaknesses. While other schools stop at the slightest bad weather, MNS Dhahran does not, which shows their commitment and responsibility.
The facilities are very good, clean, organized and beautiful. The staff are always trying to present a good image of the classroom and the school in general."
"This is the best school to send your kids!
Teachers send information about what your children learn and what activities are performed in class through a newsletter each week.
The principal and teaching staff are friendly and easily reachable if you want to talk to them. Teaching staff care a lot about the children and my kids are very happy and want to come to school every day.

This school is very comfortable for me and my children, l am so happy and very satisfied with MNS Dhahran."
"Preschool years are very critical to the development of a human being, and I'm glad that my daughter is a member of the Multinational School family.
Tulip has been engaged, inspired and empowered by her teacher, and the school staff that she interacts with daily. I trust that she is getting the best experience for her age in your school.
I'm very grateful to you for your passion and patience, and I really appreciate your hard work."
"Multinational School Dhahran is a school full of excellent professionals - from the security to the principal and administration staff are all very professional and available, especially the teachers who make the children feel motivated to go to school every day.
Every time that my friends ask me about the schooling, I always recommend MNS Dhahran; because most importantly my daughter feels happy in the school and I feel that I am part of this family. The school make the parents aware of everything and host amazing workshops to help us to help our kids."
"My child is improving his English language significantly! His teacher is always within contact if I am worried.
He is making a lot of friends and is more confident.
His Arabic teacher is fantastic and in a very short period of time he knows the letters, figures and numbers.
I am proud of every new thing he is learning each day."
"We are very happy that our daughter is receiving high quality education in a British curriculum school that is accredited by Cambridge and Saudi Arabia MoE, which is rarely offered in the Eastern Province.
Since she joined MNS Dhahran 4 months ago, she has thrived both academically and emotionally which is deeply rewarding for a parent to witness!"
"There are so many wonderful things to say about MNS Dhahran. It is so much more than an ordinary school.
Besides the caring teachers and study conditions, the school has a friendly, diversified family-like atmosphere thanks to their staff and students.
We appreciate the excellent communication such as the weekly newsletter and prompt responses to e-mails.
The academics and use of technology are also wonderful."
Address: 2342 Ras Tannura Street, Doha Al Janubiyah, Dhahran, Al Khobar 34456, Saudi Arabia
Office Hours: 
7:50 AM – 3:10 PM – Sunday – Thursday