Dear Multinational School-Dhahran Parents,
I am very pleased to introduce the first ever end of semester newsletter prepared by a member of the Parents' Committee. The purpose of this committee is for mums to meet with a school representative and discuss common issues, new ideas to enhance the school, and assist in its events. The committee members are formed annually through an open invitation to all mums sent by the school at the beginning of each academic year.
What did our Committee do on the first semester?
Our first successful collaboration with the school as a committee resulted in the amazing 'Colour Run' back in November, which both the students and school staff enjoyed as much as we enjoyed gathering to discuss it, plan it, and execute it.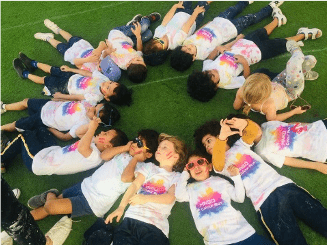 What are we up to?
Our upcoming events that we, the Parents' Committee, are eagerly looking forward to plan for after the winter break is 'Family Day' (tentatively 13th February) and 'Camping Day' (tentatively 5th March), so look out for the events announcements as we assure you it is going to be awesome!
What other events took place during our first semester?
In addition to Parents' Committee's Colour Run, the school was busy organising numerous exciting and purposeful events throughout out this semester such as: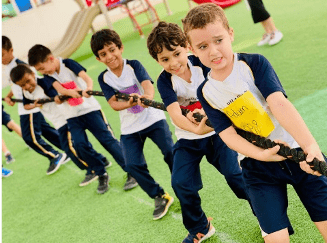 1- Saudi National Day (23rd September)
2- Pets Day (31st October)
3- Dental Health Day (3rd November)
4- Kindness Week (3rd – 7th November)
5- Sports Week (10th – 14th November)
6- Maths Challenge Week (15th – 19th December)
7- Arabic Day (17th December) And finally, a Disney themed end of semester celebration to treat the students for their hard work during the semester and completion of their assessments, where they got to dress up as a Disney character of their choice.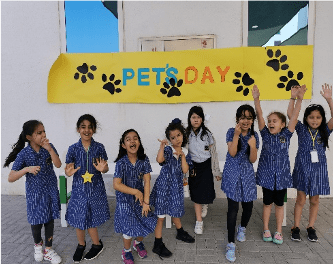 What do other parents think about their school experience?
We asked a few parents about their overall experiences so far, and below are their answers:
Parent 1: "Both of my children are doing very well academically and are having fun along the way. I like the changes made to the curriculums in general, especially Arabic and Islamic curriculums are so much stronger than last year."
Parent 2: "I like the Extra-curricular activities (ECAs) this year as it has more nice options for kids to choose from."
Parent 3: "My child is receiving learning support and she is making very good progress since the start of the year and is happy to go to school."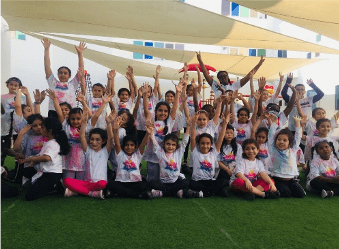 Parents' Committee mum: "I like the fact that the mums get involved in some events and they can volunteer to assist with some activities. The Colour Run was a great success for the committee."
Sparing the time listen to issues and giving us a chance to express our ideas on how to fix them was appreciated by all mums. Overall, it was a great experience.
As the last semester has come to an end, we are looking forward to a whole new semester full of exciting events and heartwarming experiences for you and your child!
Sincere regards,
The Parents' Committee