Welcome new members

This year 6 new members joined our Parent Committee. We would like to welcome and thank them for offering their time and effort to ensure that our events are successfully arranged. Sadly, some parents are no longer with us because of their workload or they relocated. We wish them the best with their future endeavours.

Some of the new member's comments

"The Parent Committee is effective and powerful, we strive to ensure the progress of our children." – Basant
 
"The Parent Committee works closely with the school staff to develop and carry out daily activities and policies of the school program.  This allows our children to be more successful." – Jihad

Charity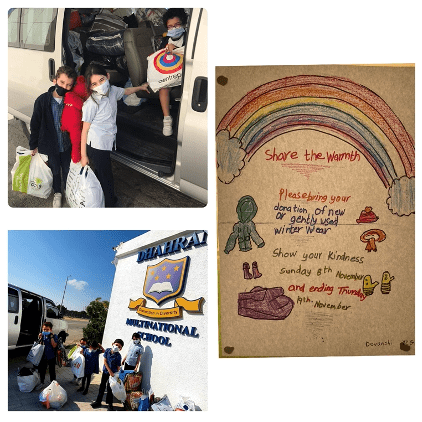 It was Kindness week at MNS-D! Just before the winter, we thought to introduce the idea of charity to our students to help an organisation by collecting winter clothes and blankets.

It was a great opportunity for the students to open themselves to the community and be enthusiastic in offering help to people in need.
With the help of the Students' Council, the Parent Committee initiated the Charity event. The donated winter clothes and blankets were taken to Fatat Al Khalij charity organisation. Thank you to all the parents who encouraged their children to donate! 

Fun Walk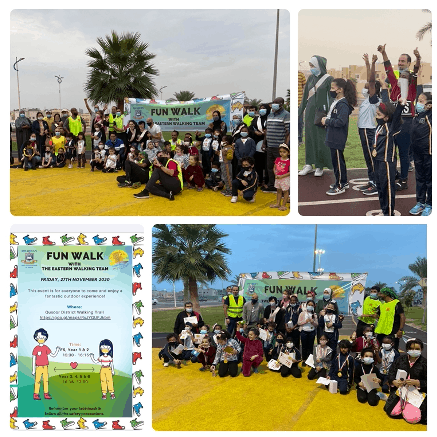 The walking activity started because we noticed the lack of physical activity due to the children spending a lot of time in front of the screen either studying or playing games. Since it was time for the sports week the Parents' Committee was in favour of this November event. The event was more than successful around 30 people participated- which included teachers and students with their siblings and parents.

The Eastern Walking Team did a great job organising the walk. They met the participants at the meeting point, did some warm-up exercises, and motivated the children through the walk. All the participants got medals and lovely prizes with refreshment. It was the best volunteering team in organising a public sports event. The children understood the importance of daily exercise and that it can be a fun family activity. 

Up-coming Events

·       100 days of school: the students will celebrate it by planting 100 Flowers.
·       Online PJ party: stay in your PJs and grab your healthy breakfast.